Thanks to
pinkylilie from bringing it to my attention, we now have have a recent (half) photo of Jamie in France as he continues work on Le Pere de ma fille.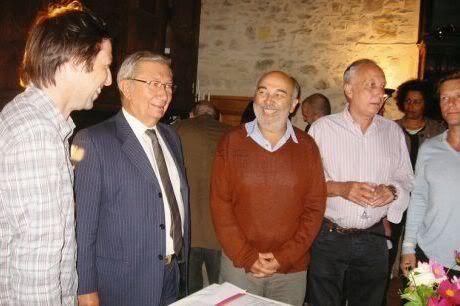 Fabrice Goldstein, Bernard Cazeau, Gérard Jugnot et François Berléand (de gauche à droite)
.....and Jamie Bamber. PHOTO A. B.



The brief article accompanying the photo can be found HERE at Sudouest.fr. The article isn't about the film itself, but about funding for the film and an event that took place Thursday night at St médard d'Excideuil.