It's that time of the month again. When I look at the calendar and realize it's the last Sunday of the month. :) August's Character of the Month is Ralph Paton, a character who is probably more of an ass on paper, but thanks to Jamie's performance you can't help but to forgive his transgressions.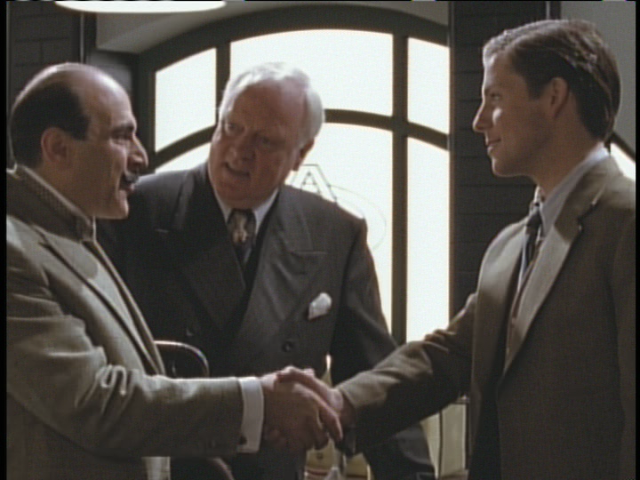 Title: Poirot: The Murder of Roger AckroydOriginal Airdate:
January 2, 2000
Availability:
DVD
Synopsis:
Renowned detective Hercule Poirot (David Suchet) has retired to a country village where he becomes involved in the murder of successful industrialist Roger Ackroyd. Where Poirot goes, murder follows. He's a lot like Jessica Fletcher in this way. Jamie plays Ralph Paton, Ackroyd's stepson.
Worth Watching?
This is early work of Jamie's I can actually recommend! Suchet makes an excellent Poirot. The supporting cast is good. The story is engaging and, as with most of Agatha's Christie's stories, there is a surprising twist or two.
Does he live or die?
They keep you guessing. So will I!
(
Collapse
)
Coming up Next Month:
Because, after several months, I had the idea to make a schedule for the rest of the year, I can tell you
zegeekgirl
will be sharing her thoughts on Detective Sargent Matt Devlin next month in honor of the return of
Law & Order: UK
. :)