I have stuff to post for all three of Jamie's current projects. I'm so excited! :D
Not that anyone needs a reminder, but it bares repeating, Jamie's BIG episode of
Law & Order: UK
, "Confession", written by Terry Cafolla, airs tomorrow night at 9:00pm on ITV. I look forward to much discussion! And possibly throwing some questions at Terry on Twitter. ;)
In conjunction, with his BIG episode, Jamie will be appearing on ITV's
This Morning
, tomorrow morning. Hopefully, some kind person will record it and upload it for the poor, deprived masses outside the U.K.
And just in case a reminder is needed,
Law & Order: UK
premieres in the U.S. this Sunday, October 3rd, at 10:30pm. Wheeeee!!! The reviews, thus far, have been positive, ranging from
The Pittsburgh Post Gazette's good review
to
TV Guide's great review
. Gotta love Matt Roush. :)
Outcasts
Footage! The BBC has put together a lengthy promotional reel entitled "BBC Drama - Autumn/Winter - 2010/2011". Now, I'm on my tiny netbook at the moment so all I can say is I think that
could
be Jamie at the 2:10 mark and I'm pretty sure it is him roughing up a guy a few seconds later. :) But judge for yourself!
Direct Link
Finally, another photo of Jamie from the
Le pere de ma fille
event that took place earlier this month. This time ALL of Jamie is in the photo. Thanks to
pinkylilie
for the find. :)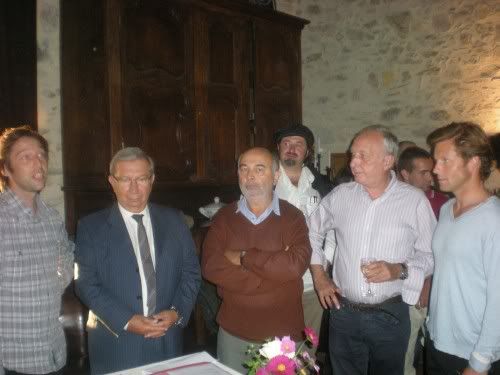 ETA: Looks like
Le pere de ma fille
will be released
Summer 2011
.