I'm beginning to feel as if convention news should be a regular feature around here!
First up,
Galacticon III has announced Jamie as a guest
. The con will celebrate the 35th anniversary of the original
Battlestar Galactica
and the 10th anniversary of the, well, good version. ;) Other scheduled guests from 2003's BSG include Edward James Olmos, Michael Hogan, Leah Cairns, Luciana Carro and Aaron Douglas. The con runs from May 23rd through May 26th, 2013, in Houston.
Membership fees
are in line with Creation Con pricing (the gold membership is currently $299). If you register with a friend between now and August 26th, you can get a $10 gift certificate. However, I don't see that as much incentive this far out from the convention dates.
Second up, a reminder
Fan Expo Canada
is next weekend in Toronto and Jamie will be appearing August 24th-26th. There is a
Schedule for Sci-Fi Guests
as well as a
Master Schedule
posted for the convention. Jamie's Q&A will be Friday at 2:30pm in Hall G and photo ops will be on Friday at 1:00pm and Sunday at 11:00am. The cost for a photo op is $40. Autographs will also be $40.
Finally, Jamie will be at
Dragon*Con
, in Atlanta, August 31 through September 3.
(
Collapse
)
Jamie and Kerry spent a good part of their summer in the UK and Europe and got to enjoy some of the Olympics first hand. Kerry tweeted a few photos while they were away and I realized I never got around to reposting them here. D'Oh!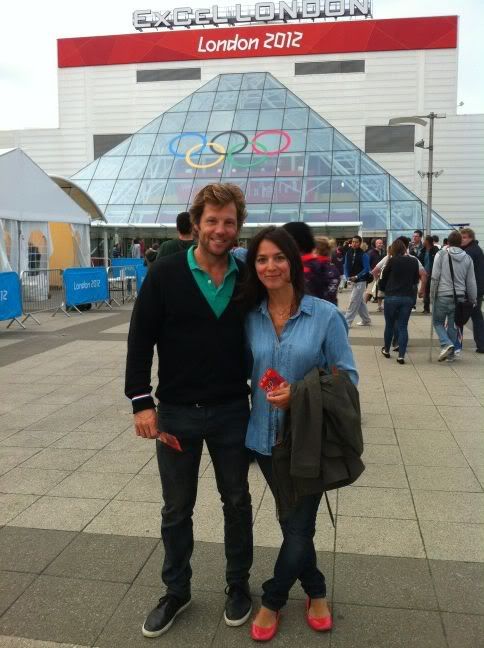 (
Collapse
)
And because we like to support the Bamber-Norton-Griffith family, a quick reminder that Jamie's sister, Anastasia Griffith, new series,
Copper
, debuts tonight at 10pm est on BBC America. It also repeats numerous times after that. You can also find her on Twitter as
@AnastasiaGLive
.