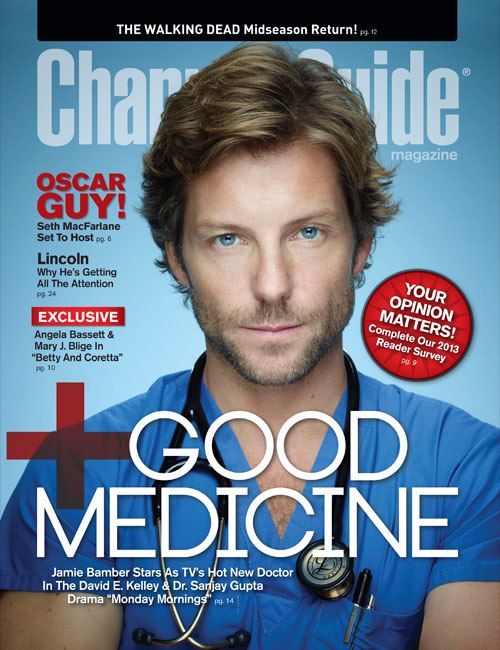 This is turning into quite the popular promotional photo
Happy Friday, Everyone! We now have only
THREE MORE DAYS
until the premiere of Monday Mornings. And this week, the TNT publicity machine kicked things into high gear. Jennifer Finnigan was in Toronto doing a press junket for the Canadian debut on Bravo, which is also Monday, February 4th at 10:00pm, while Jamie and Dr. Sanjay Gupta did various interviews from LA. But before we get to those links, there are a couple of print/online interview to check out.

If you can't pick up a copy of Channel Guide, you can read how
Jamie Bamber is Surgically Suave in "Monday Mornings"
(we could not agree more :) online.
New York Press: A New Medical Drama the Doctor Ordered
- Jamie also speaks about his BSG family and fans.
National TV Reviews & News: TNT's Monday Mornings Resuscitates the Hospital Series Genre
- A very positive review that does contain some minor spoilers for the series. It also, interestingly, covers cable networks ratings expectations and the series chances for long term success.
ETA: Another
very positive review from the San Francisco Chronicle
Now for the video. Jamie and Sanjay (via satellite) did the local morning talk show rounds on Wednesday....and I was quickly reminded why I avoid watching local AM chat shows. There was much cringing on my part as I watched. I don't know which was 'better', labeling the subject matter depressing or calling Jamie, "Tyler". Jamie's reactions are pretty priceless at times. ;)
WCSH6 in Portland
KATU am Northwest: "Monday Mornings" Dr. Sanjay Gupta & Jamie Bamber
ConnTV.com/Conn Jackson
(I'm forgoing embedding of video this go round. The two local news stations are using some rather archaic coding that LJ doesn't seem to pleased with.)
And we have one radio interview:
America's Radio News Network: Dr. Sanjay Gupta and Actor Jamie Bamber Describe New TNT Medical Drama "Monday Morning
zegeekgirl
previously posted photos of a Times Square billboard featuring Jamie that Kerry had tweeted. Now, we can see what is popping up in LA courtesy of Jen and Kerry. It's the same billboard by the Chateau Marmont, but from different angles. And Kerry may have broken a few traffic laws in order to share her shot with us. ;)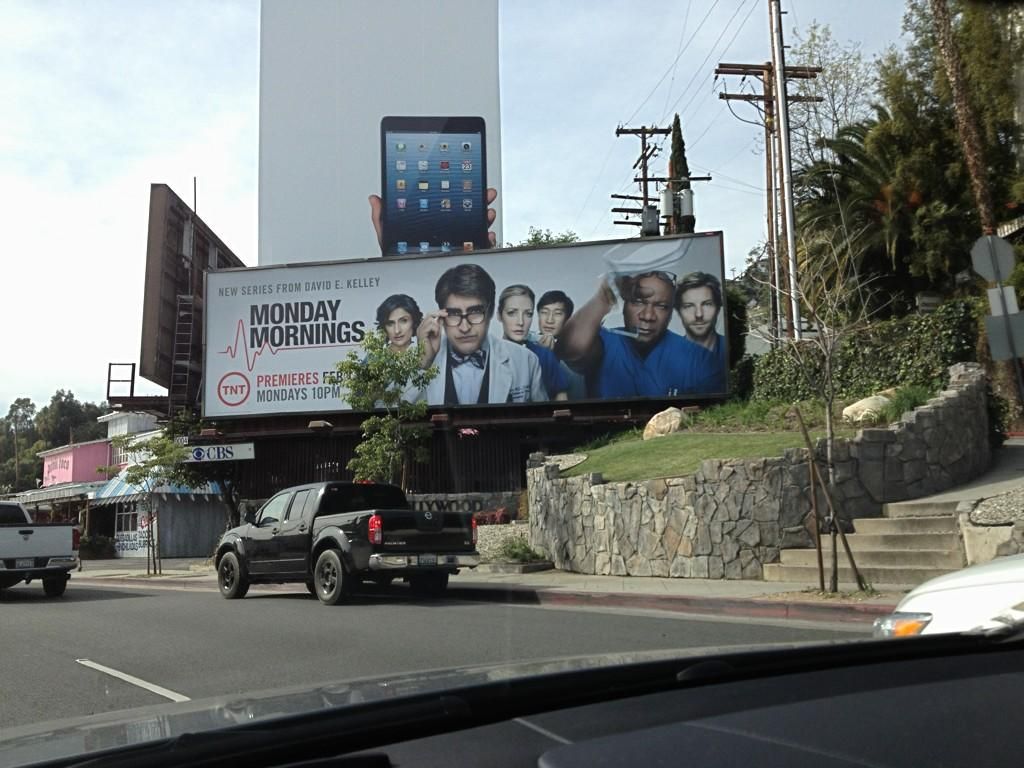 @Jennigan Jennifer Finnigan: "Kinda fun seeing myself and my buddies on a billboard on Sunset Blvd #pardonmewhileibrag"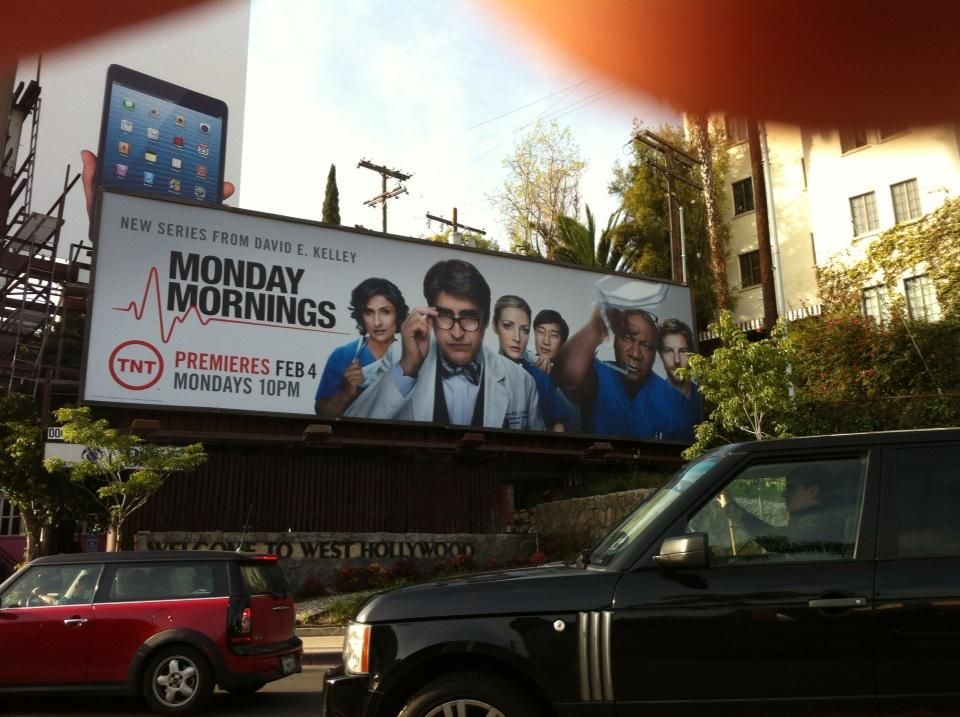 @ImKerryNorton Kerry Norton: "Not quite as impressive, but here's another one on Sunset Blvd, West Hollywood. #JamieBamber #MondayMornings"
(
Collapse
)