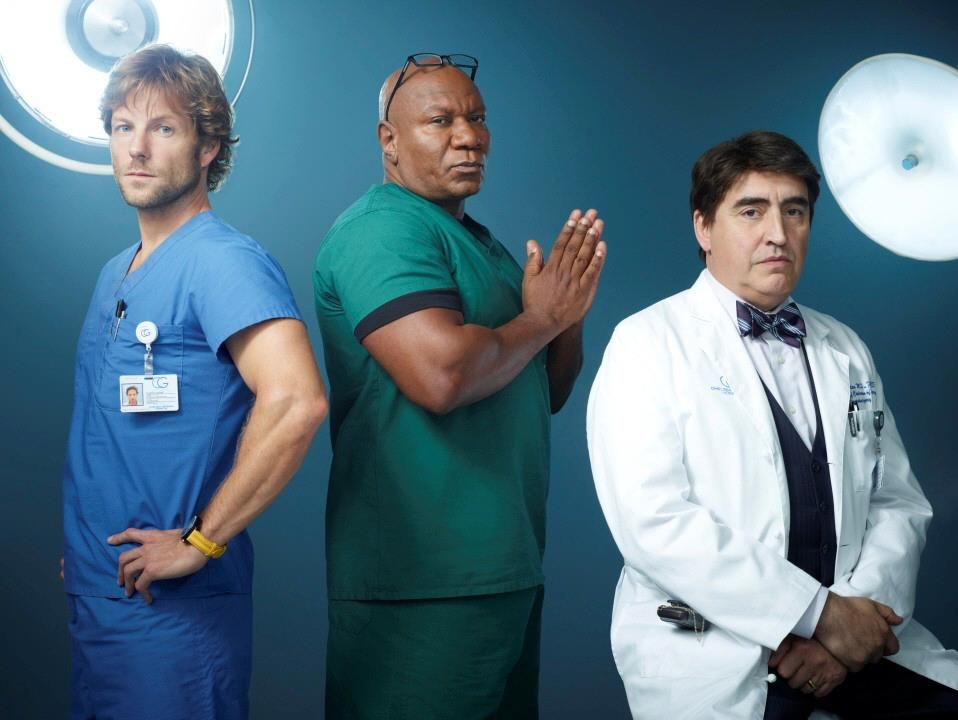 It's Monday night, which means more
Monday Mornings
! This would be your discussion thread for the second episode, "Deus Ex Machina". I would also very much encourage everyone with a Facebook and/or Twitter account to let TNT you are watching and enjoying the show:
Monday Mornings on Facebook
and
@MondayMornTNT
. As you may know, ratings were not good last week - although that was the case for MANY shows on several networks. A pretty good discussion of the situation was had in
this previous post
. I wish I could say TNT has stepped up their promotional efforts, but, nope. :/ The cast who are on Twitter have been doing their darnedest to spread the word (as well their friends) and we just need to do whatever we can. There have been many tweets this week indicating people are time-shifting their viewing and liking what they are seeing when they see it.
If you missed the pilot, TNT, after briefly (and inexplicably) taking the pilot episode down from their website,
now has it streaming again
.
TheStar.com has posted an interview with Jamie
in which he talks about acting, his career and his family.
And earlier today Jamie appeared along with Dr. Sanjay Gupta on
The Jeff Probst Show
. Nothing from the broadcast is up on the website yet (although they do post full episodes) and, sadly, the show does not air in my area so I can't even provide highlihts, but there is a pretty awesome clip of
Jamie And Sanjay pulling prank on Jeff during a commercial break on the site
.
ETA:
lindy_tales
has posted her
screencaps for the episode
. See lovely example below. :)
ETA 2:
Monday Mornings - Behind the Mask - Season One, Episode Two