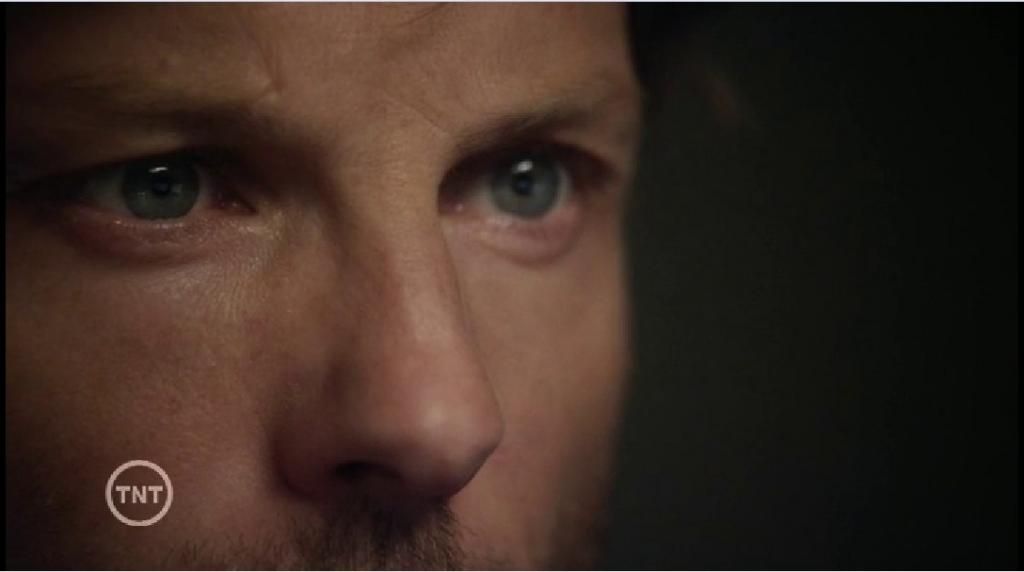 What are the chances we'll see more extreme close-up tonight? Not that they are all bad. ;)
It's Monday night so that means, it's your
Monday Mornings
discussion post! Tonight's episode is entitled
"Who's on Hooten's Bad Side This Week?"
"Who's Sorry Now?" After you watch the episode, once again, I'd encourage you, if you have a Facebook page and/or Twitter account, to let TNT know you are watching the show:
Monday Mornings on Facebook
and
@MondayMornTNT
. The show continues to struggle in the ratings. Though there was some good-ish news amidst the not-so-good news.
Ratings for the premiere saw some
positive growth in the Live +3 rating
. Overall ratings rose from 1.34 million viewers to 1.9 million viewers and from 472,000 in the 25-54 demo to 657,000. And while the second episode dropped from 1.34 million viewers to 1.2 million, that's not really a significant drop and you'd be hard press to find a show that doesn't drop in the ratings to some extent after it's debut.
If anyone has any worries about the show being pulled due to low ratings (something that happens frequently on the major broadcast networks) it's
very
rare for cable. The only recent example I can think of is
Caprica
and SyFy eventually did air all the episodes. I'd also point out TNT's other series are not fairing well, with
Southland
returning last week to a 1.2 rating, and they have nothing in reserve to replace original programming. I could continue on my rant about TNT's lack of publicity for it's shows, but I'd also note all the networks are struggling with new/returning series right now so TV execs everywhere (who rely on ad sales) have some work to do.
OK, enough ratings analysis (until the overnights come out tomorrow ;p), here's a fun clip of Jamie from the
People
magazine site:
Meet Monday Mornings Star Jamie Bamber
.
Behind the Mask: 'Who's Sorry Now?'