Excellent news of the most excellent type! (Also, it's a bit excellent.): It seems that indie distributor Main Street Films have picked up
John Doe
for U.S. distribution,
per an article tweeted by the film's screenwriter Steve Coates
! (Though we missed it for over a day since he didn't hashtag the link or mention what it was about... make a fanfare about that, Steve, it's big news! ;) ) Here's what we know so far:


Main Street is a small distrib but it has some pretty interesting titles under its belt already, such as the latest version of Great Expectations w/ Ralph Fiennes and Helena Bonham Carter.


There is NO release date set yet (boo), nor have the number of screens been determined (or the precise cities which will actually get the film, I would imagine), but they do state that in the deal a theatrical release of some kind is "guranteed."


They are launching the film for industry types at the American Film Market in November, which means we more than likely won't be seeing it before then; hopefully Q1 of 2014 at least? We'll see.


In the meantime, here's something we tweeted out a while back; production company Ultra Films Ltd. posted some behind the scenes pics from
John Doe
on their Facebook page; the top photo by Dennys Ilic is there,
and you can see them all here
, but here's some more that feature Jamie...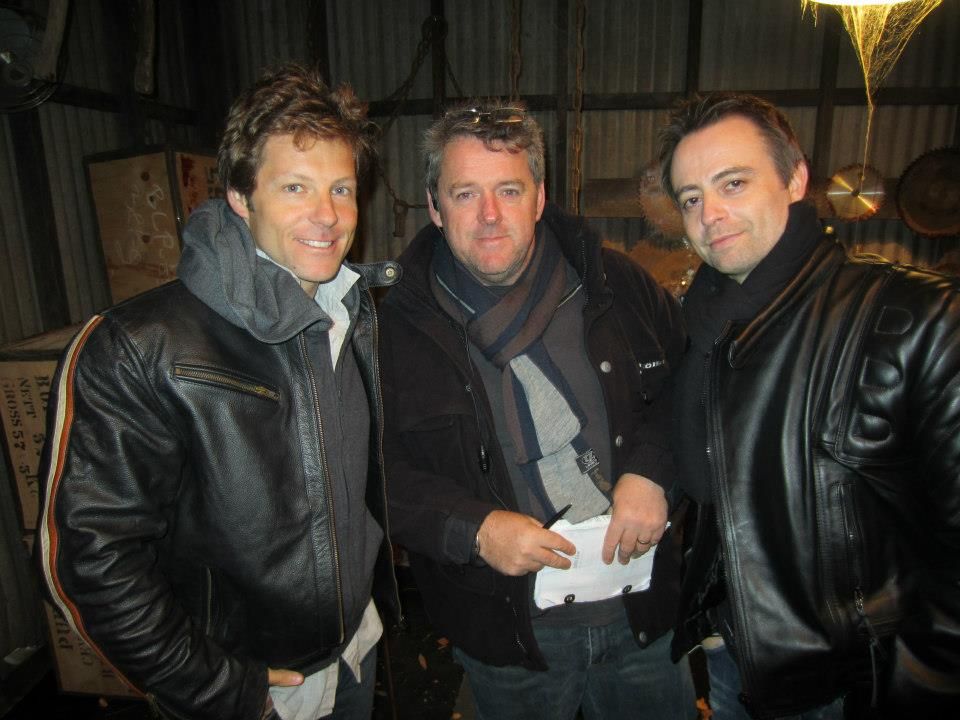 (
Collapse
)
Meanwhile, for those of you who didn't get to see
Filly Brown
- in which Kerry has a small role and Jamie makes a brief cameo -
the film is now out on DVD and Blu-Ray
! It's also available on a number of VOD platforms, here are those links:
Cable On Demand
,
iTunes
,
VUDU
,
Amazon Instant
,
YouTube
,
Google Play