I hope to have more information about this later, but this is what I've been able to put together since last night.
Edward James Olmos is currently starring, along with Lou Diamond Phillips, in
Filly Brown
about "A young Latina musician on the verge of shooting to hip-hop stardom finds herself having to choose between the people she loves and her dreams." (Synopsis via
www.olmosperfect.com
) The film is directed by Eddie's son, Michael, and produced by his son, Mico.
Michael tweeted a photo from set yesterday: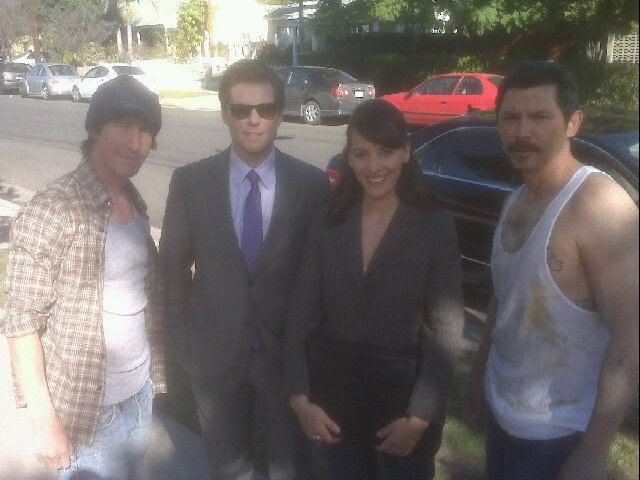 Bodie Olmos, Jamie, Kerry Norton and Lou Diamond Phillips
Direct link to photo.
How awesome do Jamie and Kerry look? I touched base with Jamie's publicist and, while Jamie relayed to him Kerry would be appearing in the film, he mentioned nothing about appearing himself. My working theory is that after a BSG reunion party at Mary McDonnell's home last weekend (sadly, no photos), Jamie was convinced by Eddie and Kerry to make a cameo or take on a very small part while in LA.
If I receive any more information, I'll be sure to pass it along. :)
Tags: film: filly brown