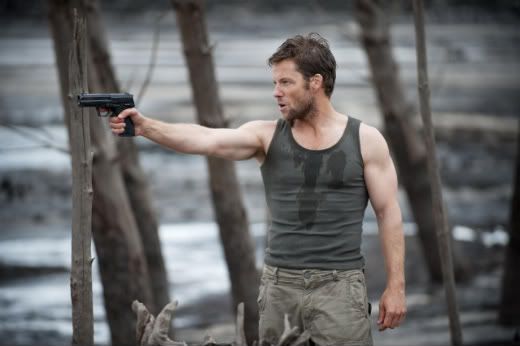 This photo can never be used too much.



The long wait is over! Outcasts premieres tonight at 9:00pm on BBC One. Many of you will be able to watch live. Some of us will need to wait for the internet fairies to work their magic. ;) That may be tonight, it may be tomorrow night, but it doesn't seem fair discussion be held up for those woefully waiting. So with the first episode just hours away, I'm opening up a discussion thread. Feel free to analyze, theorize, criticize, cheer, squee or rant in comments. Until I'm able to see the full episode, I'll be checking in through half covered eyes.

And while everyone anxiously waits the premiere, a couple of interviews to distract you:

Total Sci-Fi Online talks to Jamie specifically about his role in "Outcasts". Only Jamie could somehow weave in references to the Michigan Militia and the Tea Party. ;)

Metor.co.uk talks to Jamie about past and current roles and parts he'd like to play in the future. Interestingly, this is the first time I recall him discussing how his height could lead him to be passed over for work.