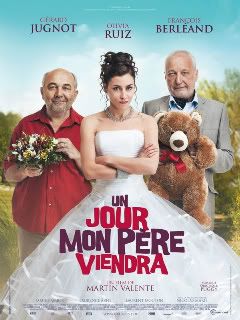 The fabulous photo on the left was taken by photographer Dennys Ilic. While Dennys posted it today, the photo was taken just prior to Battlestar Galactica wrapping production. You can check out the full size version HERE at his Facbook site, Dennys.Ilic.Photography. He's continually updating and there's a lot of great photos of the BSG cast.

On the right, is the first photo from Un jour mon pere viendra. While Jamie is not included in the artwork what the hell were they thinking?!, he is prominently featured below the title. :)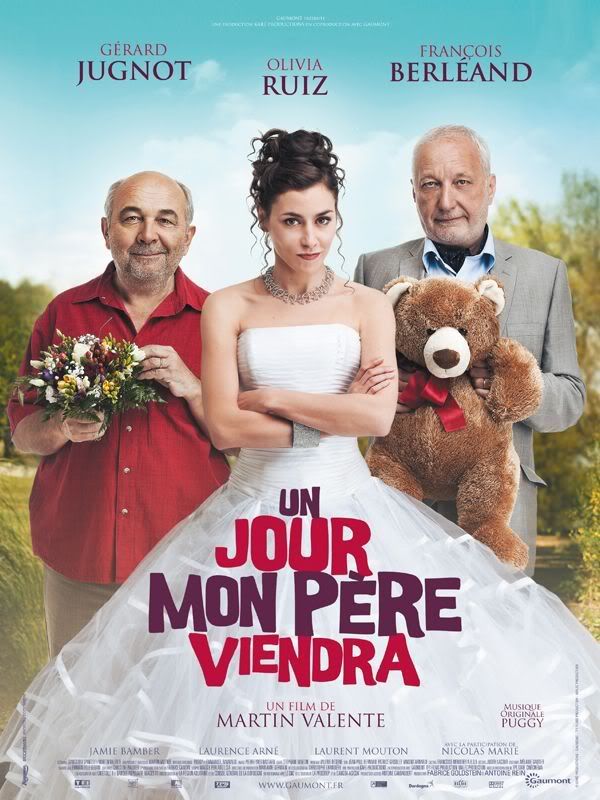 Outcasts: Season 1 (AKA: The Complete Series ;), will be released on Blu-ray, in the United States, on August 16th. No pricing as of yet.

Australia's ABC1 will debut Outcasts this Saturday, May 28th, at 8:30pm.

17th Precinct: We're not the only ones lamenting NBC's decision to not order it to series.

Newsfilm.com: Unfortunately, NBC missed the potential appeal of "17th Precinct," which had an expertly written pilot and was shaping up to be a "Battlestar Galactica" reunion with Tricia Helfer, James Callis and Jamie Bamber. It was a police procedural set in a world of magic, prophesies and necromancy. Perhaps NBC had it's new cop shows for the season, but "Precinct" is infinitely more interesting than "Prime Suspect."

TVLine.com (Ask Ausiello): Question: Now that NBC has decided not to pick up Ron Moore's 17th Precinct, any chance another network will? —Cait
Ausiello: No. Bummer considering the fraktacular pedigree and cast. But an insider described the pilot as "confusing, overly-complex and the opposite of viewer-friendly," adding, "It would make a good book or a big movie, but not a weekly TV series."

BBCAmerica.com/Anglophenia: NOT PICKED UP: In a season that has focused on female-skewing titles, the testosterone-heavy 17th Precinct was a casualty, in spite of its extraordinary pedigree (created by Battlestar Galactica's Ron Moore, starring Stockard Channing). This one has us bummed. Not only are we denied a Bamber/Callis Battlestar reunion, but, as a gritty cop drama set in a world of magic, 17th Precinct's premise was truly innovative. How many Mad Men knockoffs — we're talking to you, Pan Am and The Playboy Club — does one need?

Scifi.about.com: This one looked like a lock, thanks to its A-list talent on both sides of the camera and a very workable premise (a gritty cop drama set in the world of magic). Created by Ron Moore, with Stockard Channing, Jamie Bamber, James Callis, Kristin Kreuk, and Tricia Helfer all signed on, 17th Precinct seemed like the smarter brother to both the low-octane Haven and the fairy-tale-driven new series Grimm. The pilot was, by all accounts, clever and well-executed, offering a real opportunity to reinvent the television fantasy drama.

Battlestar Galactica:
ddt73 has posted some rare Season 2.5 deleted scenes. These are scenes that appeared on SciFi's Pulse site, but, inexplicably and inconceivably, weren't included in the deleted scenes on the DVD's. Original credit goes to
beccatoria for having the foresight to snag them when she did.