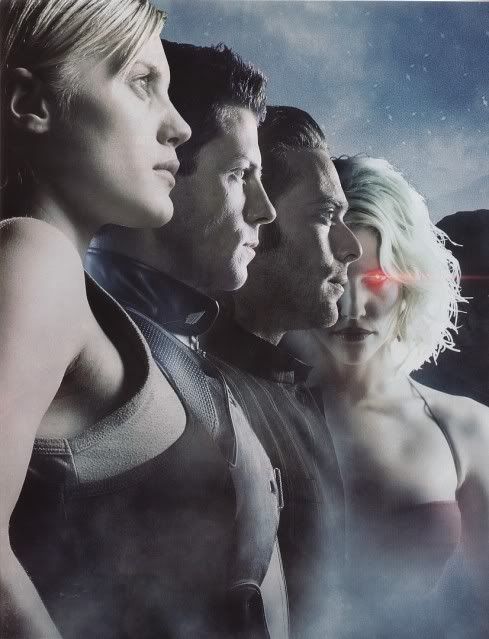 They're Baaaaaaack!



I don't think I've ever been so excited about repeats, people! :D Of course, some of you may be watching for the first time and, in that case, you're in for a real treat. (And if you are watching for the first time, yes, Jamie's American accent is a little dodgy in the mini series. It gets better, trust me. :)

Just prior to the premiere (re-premiere?) tonight at 10:00, I will be posting an open thread for discussion, if anyone feels so inclined to chat as they are watching. Or you may wish to share your thoughts after you watch. Or feel compelled to share favorite memories, photos, screencaps.....you get my point.

I'll be doing the same next Saturday at 7:00pm when BSG moves into it's regular time slot, followed by the US premiere of Outcasts. I'm sure we'll all have a few things to say about the latter.

I'm not planning to have open threads every week (unless there is some demand for one, which I haven't anticipated), but I thought it would be fun to do for the relaunch. Especially since BBC America is doing such a great job of publicizing the series' return to television.