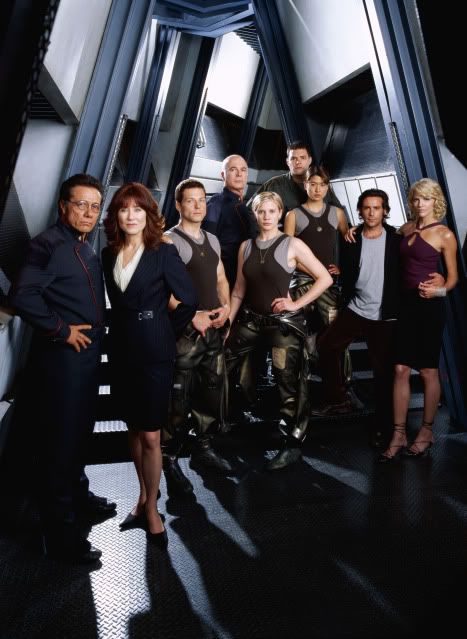 Hey, remember when there was one Six and we didn't know.....



Welcome to the open discussion for tonight's premiere of Battlestar Galactica on BBC America. Squee is great. (Four Words: The Arms of Apollo) Critical analysis encouraged. Even a bit of mocking is OK. But, as always, be good. :)

I'm not sure what to do about spoilers for this one. The show ended over two years ago and most, if not everyone here, has seen the entire series so I feel a bit silly limiting people to a discussion of just what is on their screen. I'll let you all be the judge. Nothing like pondering that thirty minutes before airtime!