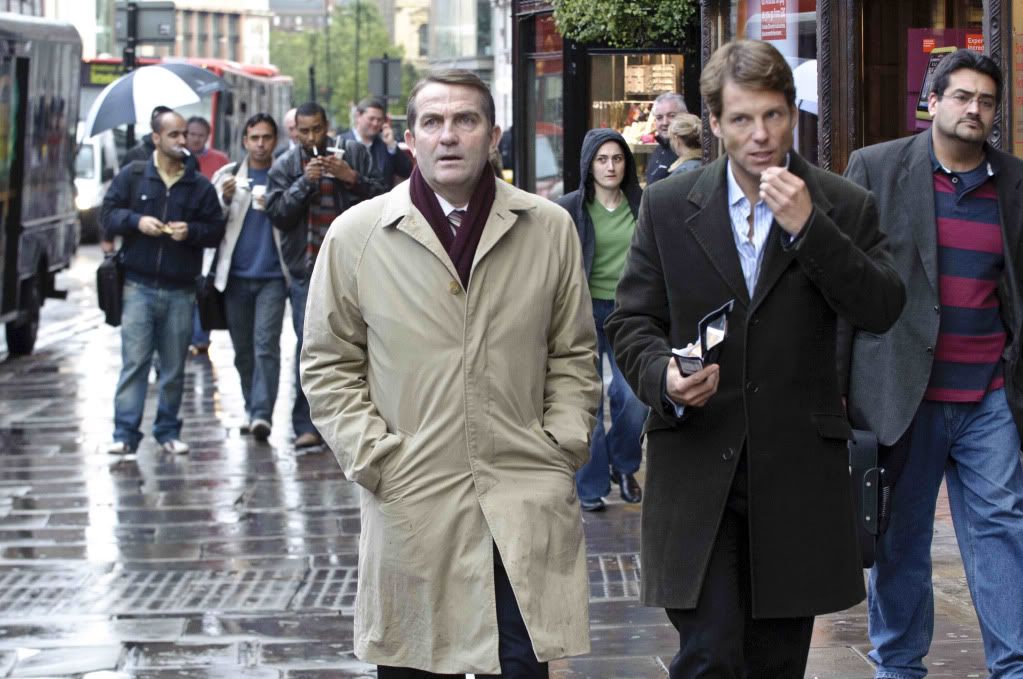 "Safe", written by Emilia di Girolamo
Week 2 of the L&O:UK discussion thread, so you know the drill. ;) Go forth and share your thoughts!
And after you've shared those thoughts, go read
Crime Time Preview
's
interview with lead writer, Emilia di Girolamo
. Minor spoiler warning for those wishing to know NOTHING about what is to come: Emilia does talk about the remainder of Series 5, including how she has shifted the tone of the series to give the characters (particularly Matt and Ronnie) more emotional depth.
I thought 'Safe' was the best L&O:UK episode to date. LOTS of Coppers (Again!), which I very much appreciated. :) Although, this was very much Bradley's episode. He nailed every scene he was in. It was such a nice, understated, yet emotional performance.
One reason I was never a huge L&O fan, prior to the UK version, was the mothership was more plot than character driven. For me, to love a show I need to know and love the characters. I'm thrilled Emilia decided to inject more of the characters lives into the episodes. If we didn't know of Ronnie's struggles to reconnect with his own pregnant daughter, would his scenes with Kayla have been as poignant?
Yet another outstanding guest performance, this time by Amy Strange. She made me simultaneously hate Kayla and feel sympathy for her.
I'm not sure if was scripted or Jamie's contribution, but I loved Matt's eyeroll in the car. I've seen that eye-roll in person. ;)
And, once again, Dominic reminded me of Colin Firth. I like Colin so that's a good thing. It may be a combination of a slight resemblance, similar speech pattern and accent, and that's he's playing a lawyer as Colin did in 'Bridget Jones Diary'. Or I'm crazy. ;)
Tags: tv: law and order: uk