I now have almost all of the video I took on Monday (Day 4) posted. Due to some poor time management on my part, as well as technical glitches, on Friday, I was only able to upload five of the six videos I intended to upload. The final video I will upload on Monday (it's about eleven minutes so it would take FOREVER if I tried to upload at home). I actually considered trying to film the entire panel Monday, but realized my battery was draining about half way through. And the other battery was packed. The perils of the final day of the con!

All of the video can be found HERE Here's my favorite clip (due to a Kerry mention and Jamie and Trucco being funny):






Jamie Discusses his Favorite BSG Role, EJO and the Celeb He Admires.



And bonus, non-Dragon*Con content. Jamie and Kerry are currently in NYC for a variety of events, including the US Open. It will come as a surprise to absolutely no one they are rooting for Andy Murray. A short time ago, Murray earned himself (on one of the windiest days of tennis I've ever seen) a spot in the final. Kerry tweeted Jamie's reaction. :)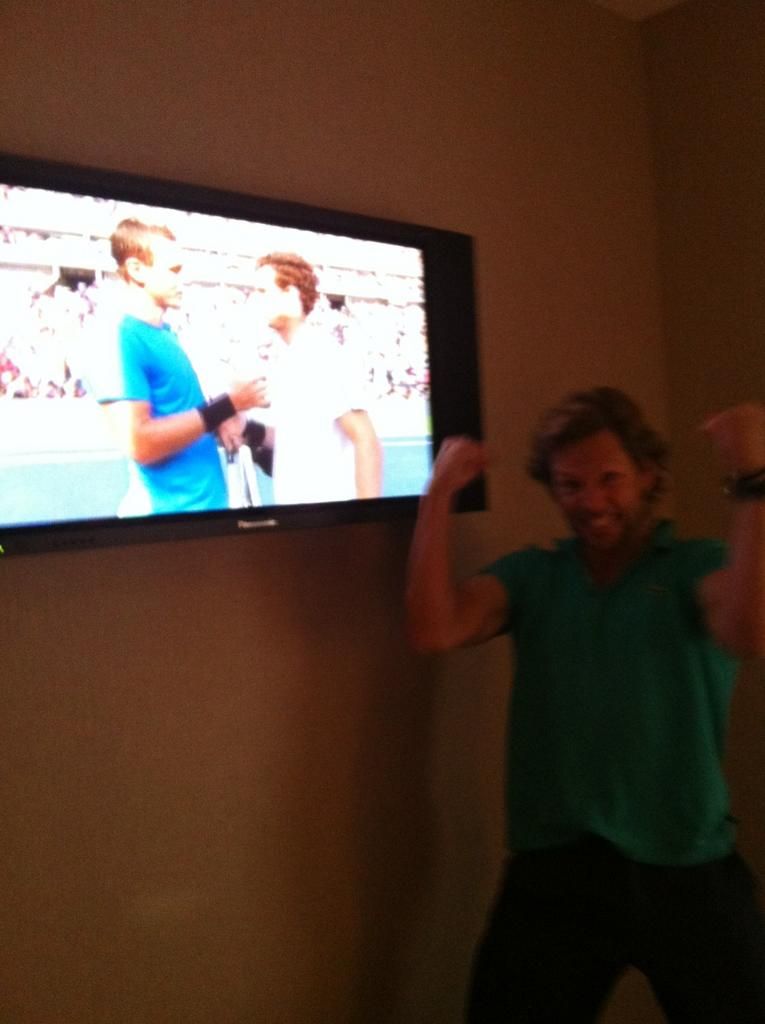 I *think* my final D*C post will be tomorrow. I still have some photos to post and a couple of anecdotes I want to share.