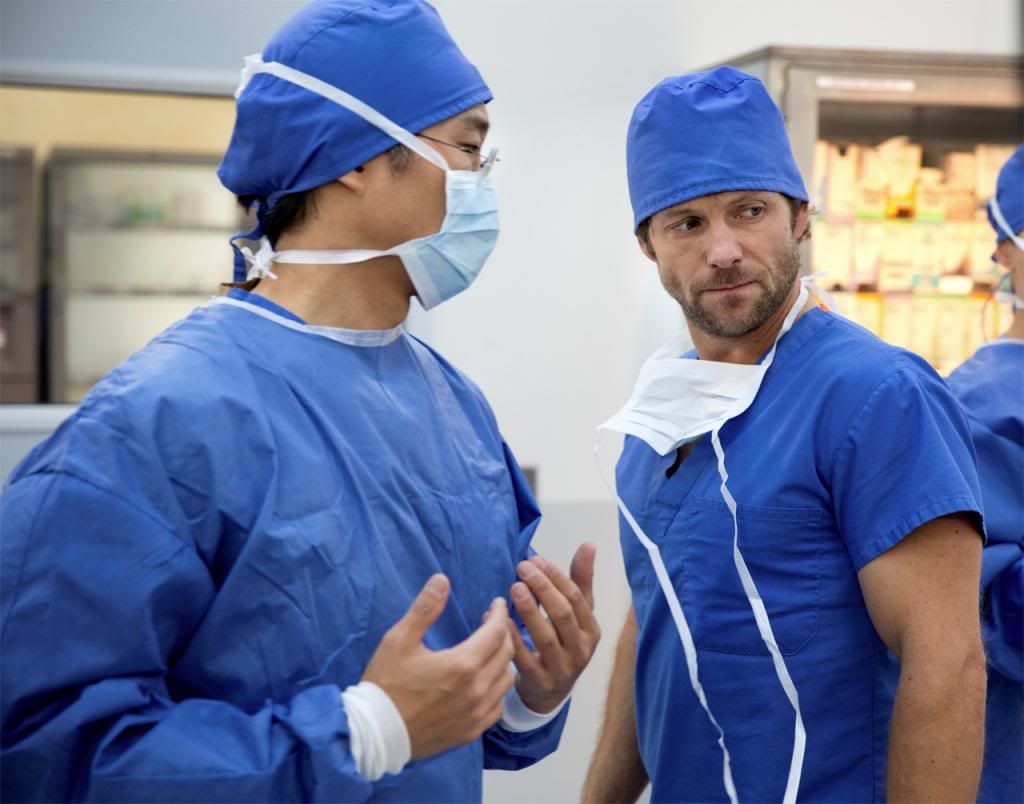 Yes, I used this photo last week, but, apparently, it IS from this weeks episode. And we ain't got nothing new. :/



Tonight's episode is the season finale. As Jamie mentioned on Twitter just a little while ago, hopefully TNT forgives the soft numbers and lets them prove themselves in season 2. What Jamie didn't say and what I will say is that at least some of the responsibility for the soft numbers is due to TNT's lack of publicity. I think I my have mentioned that a few times before? ;)

And here's a couple interviews for you to also enjoy:

Jamie's interview with Collider in which he talks about Monday Mornings, Law & Order: UK and Battlestar Galactica (Still! By the way, Mart tweeted earlier that BSG began filming ten years ago this month?!) My favorite part of the interview was Jamie mentioning how much he enjoys Ty's scenes with Park (Keong Sim). He seems as pleasantly surprised as us as to how that relationship has developed on screen.

IndieWire interviews MM writers Karen Struck and Amanda Johns. Always nice to get a glimpse of the behind the scenes process.